Boe-Therm AS
BOE-THERM develops and manufactures high-quality industrial temperature controls. They supply temperature control units for a variety of industries where reliability and longevity are required. Therefore, product quality is in the utmost focus.
Every temperature control and refrigeration system that leaves the factory in Assens, Denmark undergoes a 100% final test to ensure that the machinery is flawless. They value customer satisfaction with the highest importance – on the day of the delivery and many years ahead. BOE-THERM uses components only from known suppliers which guarantee high quality. They also provide easy spare part customer service, no matter where the plant is located.
Would you like to learn more about machines offered by BOE-THERM?
Please call or contact us by email.
Available in: Finland, Sweden, Norway, Estonia, Latvia, Lithuania
Products
Industrial refrigeration systems
View product
Water temperature control units
View product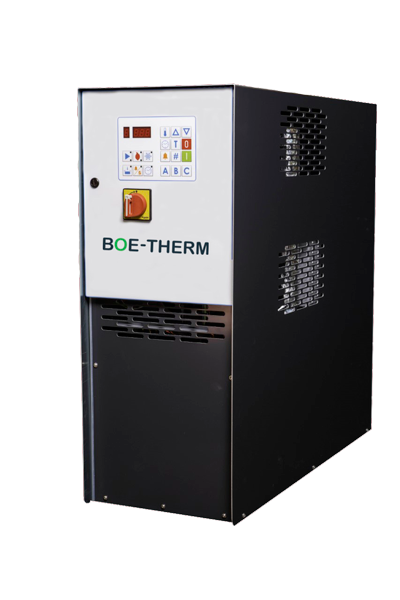 Oil temperature control units
View product