DIRAK GmbH
DIRAK is one of the world's leading enclosure construction technology and system providers. They develop, manufacture, and sell innovative components for enclosure construction – specializing in latching, hinging, and gasketing. Their high quality, customized mechanical or electrical products have been used for years in the most demanding applications in industries such as energy, machine construction, transportation, medical technology, and manufacturing.
Established in 1991 by Dieter Ramsauer, DIRAK employs over 500 people globally and is headquartered in Ennepetal, Germany. It currently owns and operates production and assembly facilities in Germany, India, China, and in the USA supplying their products to over 40 countries. Thanks to intensive research and development work, DIRAK has made advancements in many areas of latching and fitting technologies, holds well over 400 patents, and offers more than 4500 products.
Would you like to learn more about the products offered by DIRAK.?
Please call or contact us by email.
Available in: Estonia, Latvia, Lithuania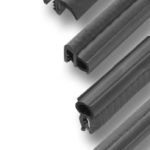 Products
Latches
View product
Handles
View product
Hinges
View product
Quarter-Turn
View product
Swinghandle
View product
Gaskets
View product
News
June 17, 2022
May, the month of exhibitions!
Read more