REP International
REP international is a French manufacturer specialized in the construction of machines for rubber injection molding. With over 60 years of experience, the company has an extremely broad understanding of rubber molding, along with supplying solutions for the thermoplastic, silicone paste or LSR and polymer industries.
Established on the global market with a network of subsidiaries and agents, the group has experts and quality local support, allowing the optimization of its customers'; productivity and competitiveness. REP presses are for example used in the automotive industry to produce anti-vibration systems and sealing applications. However, they are also used in fields as diverse as the pharmaceutical industry, the household equipment sector and agriculture.
Through various partnerships, REP also offers compression presses, thermosetting and composite molding presses, mold cleaning machines and rubber devulcanizing machines. Attentive to its customers' requirements, REP continues its development by offering turnkey solutions and a range of products adapted to the needs of each customer.
Would you like to learn more about the machines offered by REP International?
Please call or contact us by email.
Available in: Finland , Sweden , Denmark , Norway , Estonia , Latvia
Products
Multistation Injection Moulding Machines
View product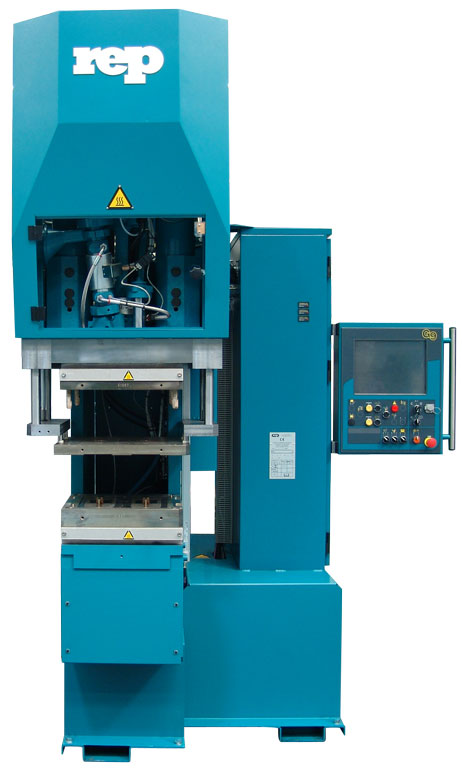 C-Frame Presses
View product
Horizontal molding machines
View product
G10 Extended Presses
View product