News
/
Viirelaid, a place between heaven and sea. The summer event of Waldec Group
Viirelaid, a place between heaven and sea. The summer event of Waldec Group
June 21, 2022
Tag: News
Last time we had a team meeting was just before the covid hit, in December 2019. Then, for global reasons, we haven't got a chance to meet up any other way than in Teams via videocalls. Finally, our grown team had a chance to meet up with the whole group, when we travelled to Estonia on a private island called Viirelaid.
Waldec Group has a high value for employees' well-being and team spirit is one of these key factors. It is important that even our employees work in different countries, they feel they're part of the team. We believe that when people have a chance to meet each other face to face, it will also improve future in-house communication and the over-all satisfaction of the employees. And of course, these team days are wonderful way to relax together and enjoy the premises.
Viirelaid was a great environment and offered a wide range of different activities for the whole team. Apart from the Waldec Group team, there were only a few Viirelaid employees on this island, so outside interference was completely excluded. On the first day we had a very first Waldec Summer Olympics, where four teams were playfully competing each other. This was a great way to start our stay in Viirelaid, breaking the ice between people and having fun as a group.
Apart of the scheduled happenings, our team had a lot of free time. Some people went to fish, others just enjoyed the weather by the beach. Everyone founded their own place to be and enjoy the best sides of the island. Luckily weather was sunny, and we did not need to hide for the rain.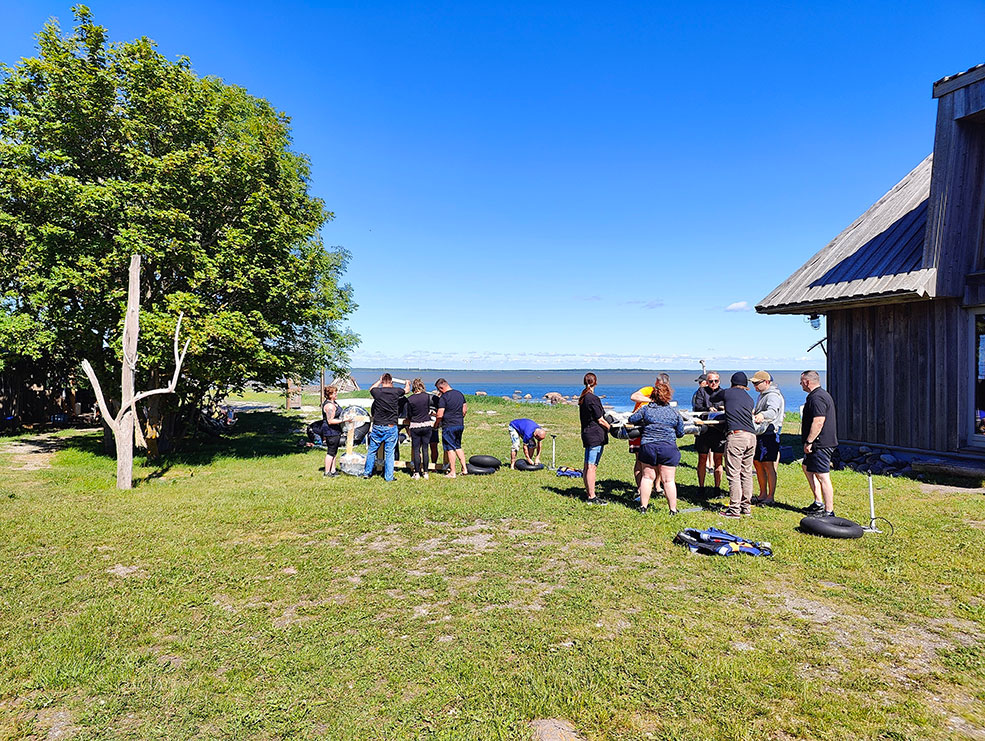 On the second day after the official part, we had Elamuspank arranging for us playful competition for building up the draft. This activity offered three different kinds of mini-games, which we had to go through in order to succeed with the draft building. Luckily, everyone had enough clothes with them, because we really got wet! It was also great to see everyone laughing loudly and really enjoying their time.
On the last evening of our stay, we had a wonderful dinner by Viirelaid's chef, Hicham Salami from Morocco, which included 5 gourmet courses. There are no words to describe how delicious these courses were! All the dishes were like little unique state of arts, and it was a joy to see the chef building these right next to us.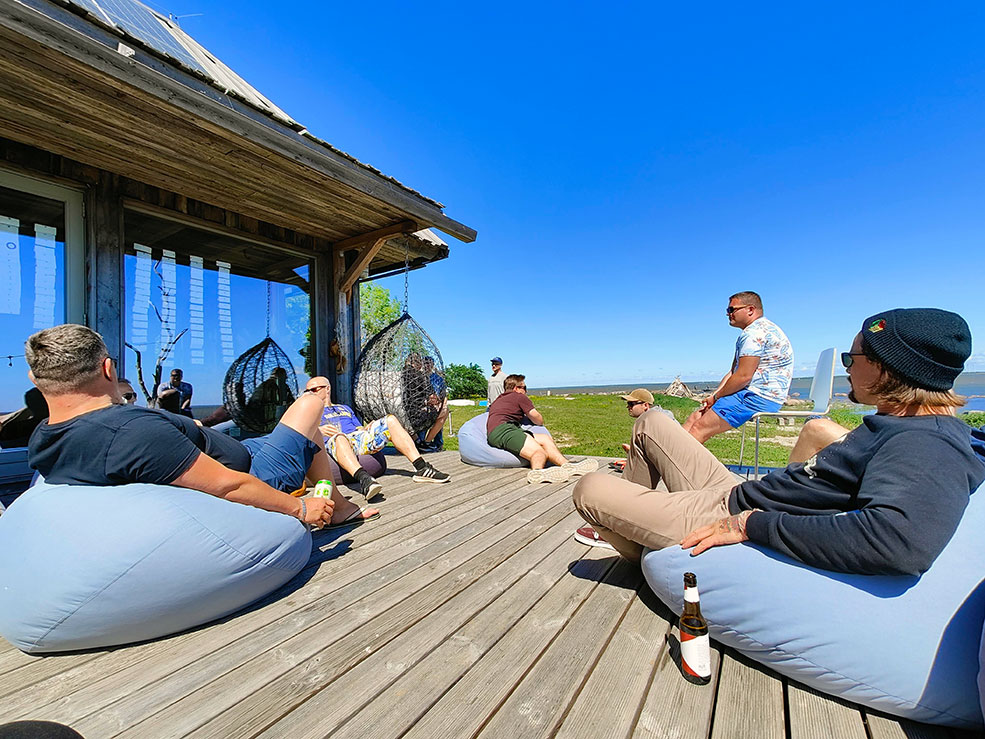 After these activity fulfilled days, we just relaxed ourselves around the bonfire right next to the sea. There was a warm sauna too, waiting for people to join up for the relaxing steam. Perhaps some of us were hoping that the time would stop, and we could have a little bit more time for staying there…